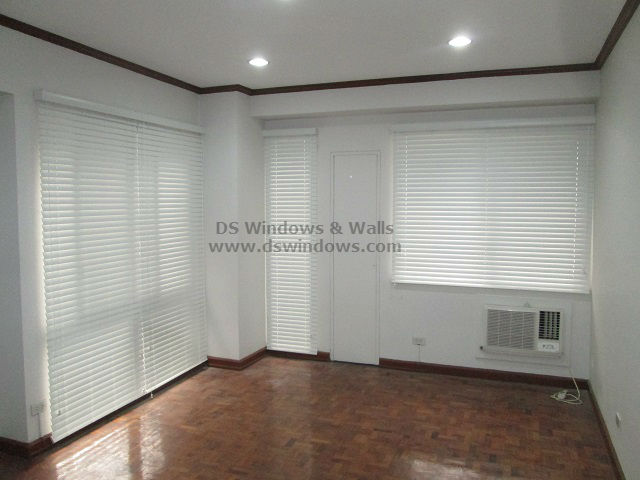 "Simplicity is beauty" is a saying that we often hear when referring to an individual's style, look and fashion.  Too much make up, glitters, clothes design and accessories can create a sophisticated look.  It's not that it's not fashionable or doesn't have an appeal, but it's not the only way to go.  When looking sophisticated, we are also careful not to appear ostentatious i.e. pretentious display, flamboyant or showy.  Simplicity, on the other hand, or being simple in terms of fashion and style creates a certain beauty and grace.  This applies not only to how we carry ourselves but also to almost everything — from the car we drive to the home where we live.
Our client from Pasay City applied this to his newly turned-over condominium unit.  Being an executive of a prestigious company with a busy schedule and lifestyle, it is crucial to him that he comes home to a simple but functional space.  He wants his unit to be casual, but not too casual devoid of elegance and style, but not too elegant that it will look pretentious or impractical.
With this in mind, our client chose foam wood blinds over other window treatment alternatives.  First, foam wood blinds is cheaper compared to the real wood blinds but it's more expensive than your classic venetian blinds or over the popular roller shades.
In architecture, there's a concept called functionalism wherein the focus is more on the function at the expense of aesthetics.  This is particularly true for Danish functionalism in the 1960's wherein they produced a number of buildings that has straight angles, flat roofs, and has very minimal decorations.
Well, the good news about foam wood blinds is that you don't have to trade function for its aesthetic looks.  Foam wood blinds is highly functional when blocking the sunlight since its material is made up of PVC.  Its mechanism is actually sophisticated (hidden using a valence) and contains a lot of moving parts and ropes so that you can pull it all the way up when you want full view of your city.  You can also tilt its slats' angle to adjust the amount of light that'll suit your mood.
In DS Windows & Walls, we believe there is no one-size-fits-all approach to designing your home and, as usual, we hope to bring to you some styles and suggestions that you might find appealing and that might suit your taste.  There are lots of window treatment offering, but when it comes to simplicity and elegance, foam wood blinds stands out.
DS Windows & Walls is one of the leading company in providing blinds, carpet, accordion door and wallpaper. For more inquiries please call us at (02) 893-1373 / (02) 403-3262 / (02) 668-9668 / 0916-311-3909 or visit our showroom at 2nd level Pacific Mall Lucena City, 3rd level Robinsons Metro East, Pasig City and 4th level Waltermart, Makati City.
Posted by Lyn
On July 29, 2015
0 Comment