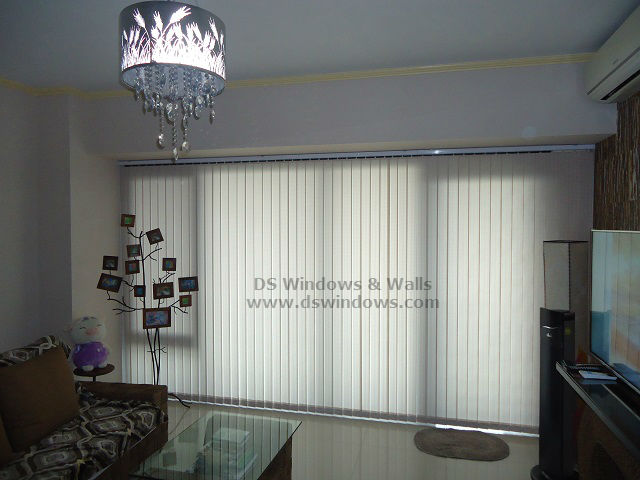 Penthouse apartment units are usually reserve for the wealthiest and is the top-most floor of a condominium residential building.  It is also the most expensive.  That is why owners should be particularly careful when designing its interior to maximize their investments.  Using a stylish interior design and a broad view of Quezon City, this elegant penthouse of our client looks like something that you can only see in the magazine. It's a combination of timeless elegance and contemporary charm. This is a comfortable home that mirrored superiority, elegance and luxury.
Our client has a modern living room that feels welcoming and inviting.  A good modern living room design can be created with a right furniture choice and placement that is functional, practical and attractive at the same time.  They wanted a spacious living room where everyone can feel comfortable and has the air of luxury atmosphere at the same time. They used earthy colors and standard sized furniture for the tables, chairs and etc. help to save space and make the room appear more spacious.
At the side of their living room you can also easily see the balcony door made of sliding door that also acts as a large window where you can see a beautiful large building outside. Having a large window creates an illusion of an expanded room plus it lets the natural light enter your room to produce a fresher and airy ambiance.
Our client truly loves and appreciate the beautiful view of their surroundings, but they also prefer to prevent too much sunlight from entering their living room that brings discomfort and annoying atmosphere. That's why they opted for window blinds that can fit their large windows and can decrease the amount of sunlight that enters the room while maintaining their outside view.  Our client chooses to use Fabric Vertical Blinds that fit well with large and long windows and helps to lessen the amount of sunlight that penetrates the room while maintaining the outside view at the same time.
Fabric Vertical Blinds also offer a softer look that matches their living room motif as well. It's functional, durable, affordable and high fashion that fits the look of a contemporary living room worthy for a penthouse.
DS Windows & Walls is one of the leading company in providing blinds, carpet, accordion door and wallpaper. For more inquiries please call us at (02) 893-1373 / (02) 403-3262 / (02) 668-9668 / 0916-311-3909 or visit our showroom at 2nd level Pacific Mall Lucena City, 3rd level Robinsons Metro East, Pasig City and 4th level Waltermart, Makati City.
Posted by Lyn
On October 1, 2015
0 Comment