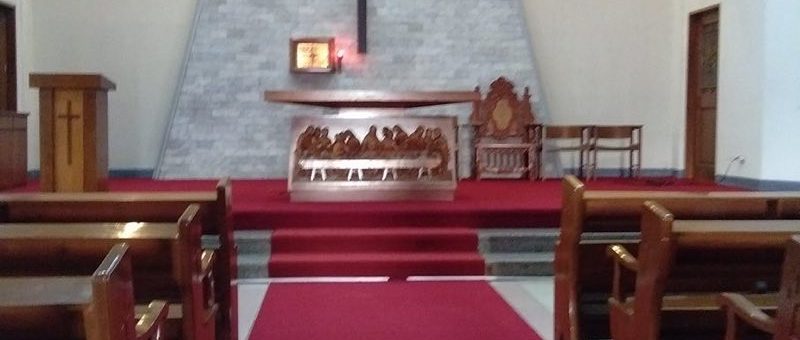 It is common in church altars and central aisles to have red colored carpets. Overtime these carpets tend to age/worn out and should be replaced after a few years of service. To extend the carpet's longevity and presentation, it should regularly be cleaned (and periodically by a professional).
Some church finds a generous sponsor that shoulders the replacement of these red carpets when it worn out. There are times when a church-goer or group of people finds the church's existing carpet old and unattractive. They then inquire how to help out replace it.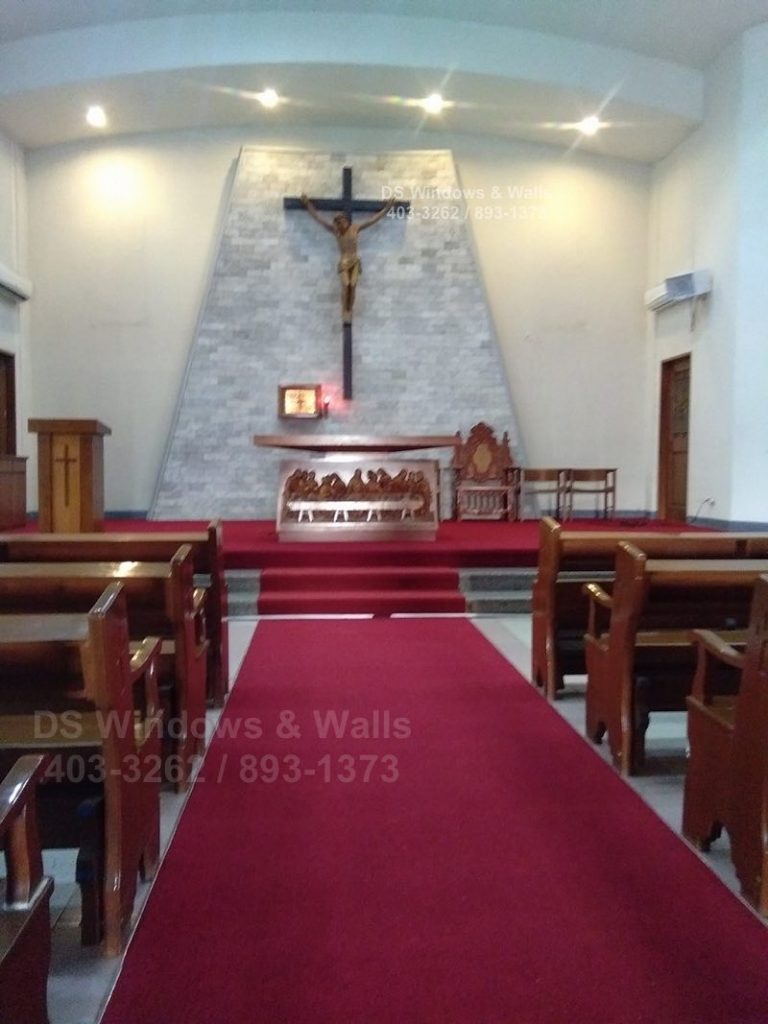 DS Windows and Walls offers existing carpet dismantling and installation of new ones. To extend the life of the carpet in the central aisle, piping are usually installed on the edges. It is also highly recommended to install aluminum binders on the edges of the carpet roll of the aisle to prevent accidental tripping. This can also lengthen the life of the carpet.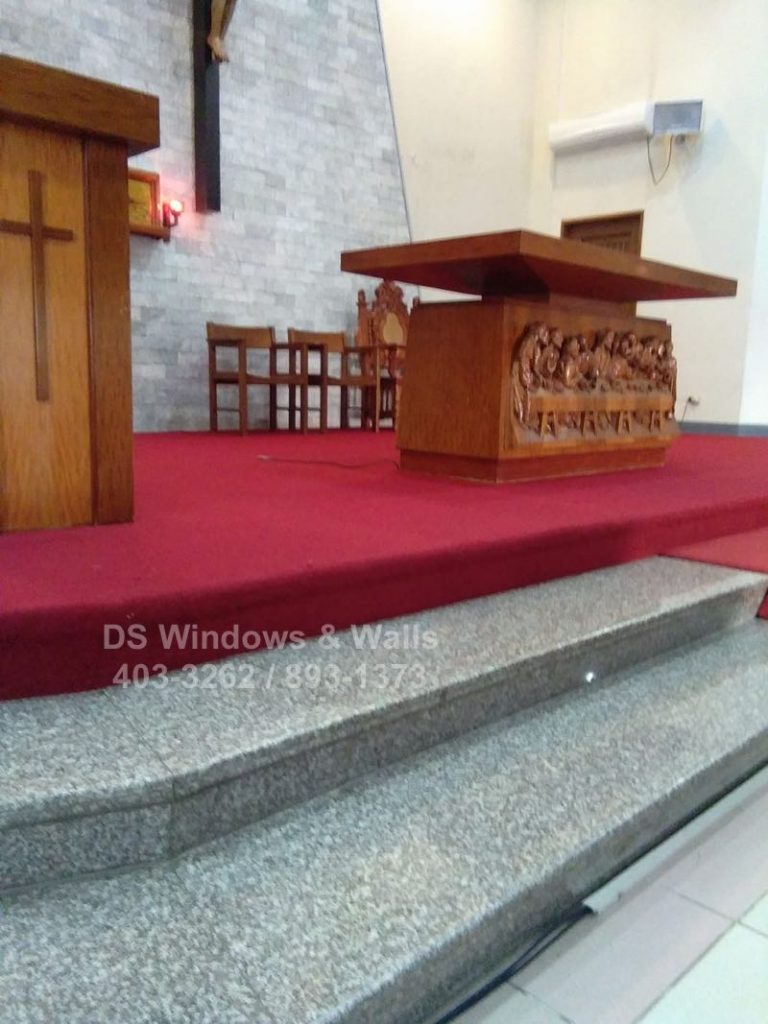 A nice looking red carpet in any church makes it look a lot cleaner and brighter. It can also look really good in pictorials of any church events like wedding and baptismal events. The color of their carpet is Korona CR630 Red which is a bit darker than its counterpart which is bright red. A darker shade of red as opposed to lighter ones can mask and make dirt and stains less obvious which are generally gray and dark in color.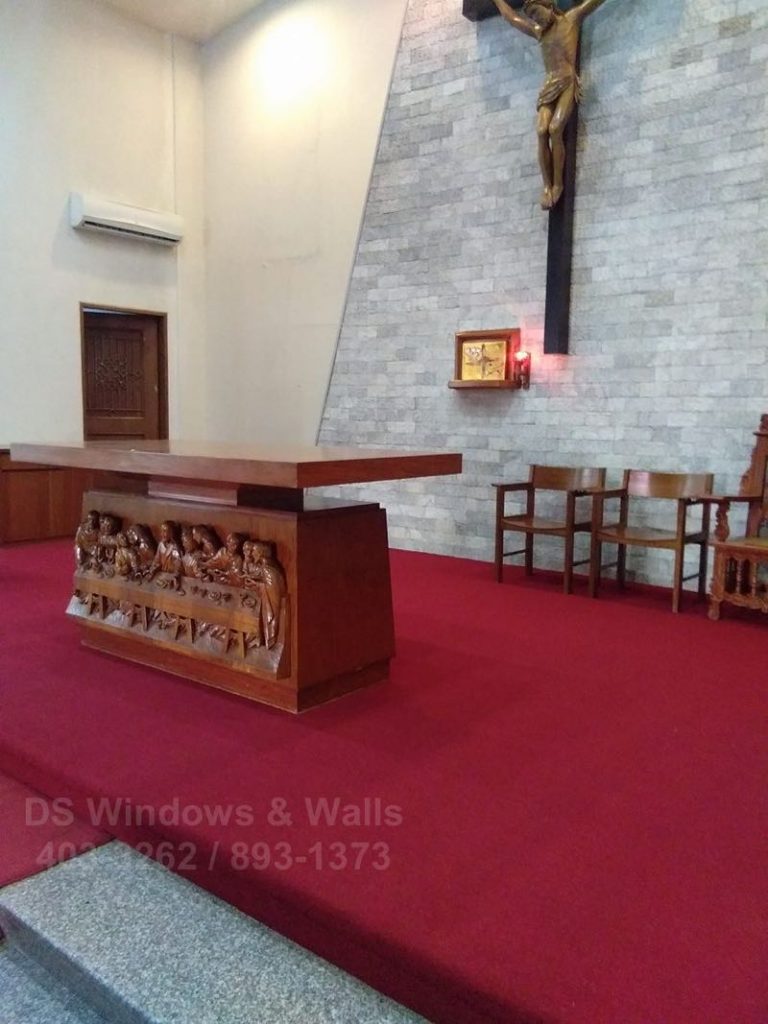 For the altar, underlay foam can be installed but is optional. Installing an underlay foam can provide softer footing for the priest and altar servers. These foam can also absorb sound and lessen the noise which is important in a place of worship. On the sides of the altar, wood grippers are installed to fix the carpet and prevent it from sliding the floor. These also help the installers stretch out the carpet more evenly.
Installing new carpet roll is a good investment, however it should be installed by professionals and carpet supplier with good a track record. For more information on carpets please call us at (02) 403-3262, (02) 893-1373, (02) 668-9668, or 0916-311-3909
For Batangas, Laguna, Cavite, you may also call Patrick Villapando at Globe 0917-583-0214 or Sun 0922-592-6111 or 0908-989-4676.
Posted by Jericho Libardo
On March 13, 2019
0 Comment