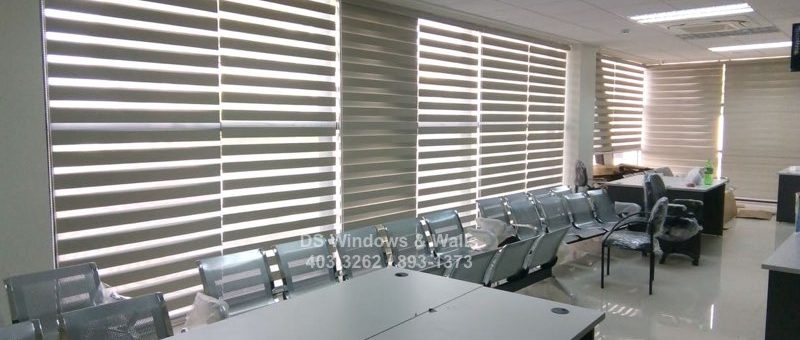 Recently, we completed an all-glass building combi blinds project. So this blog is a peek of how it looks like for prospective buyers of combi blinds with this type of establishment structure.
Nowadays, combi blinds are as popular as roller blinds when it comes to window covering for businesses. In fact if the business owner has a budget for it, this type of blind is generally more fabulous. It can be operated just like roller blinds by pulling the string up and down. But unlike roller blinds, it is horizontally oriented which gives it chic look and feel.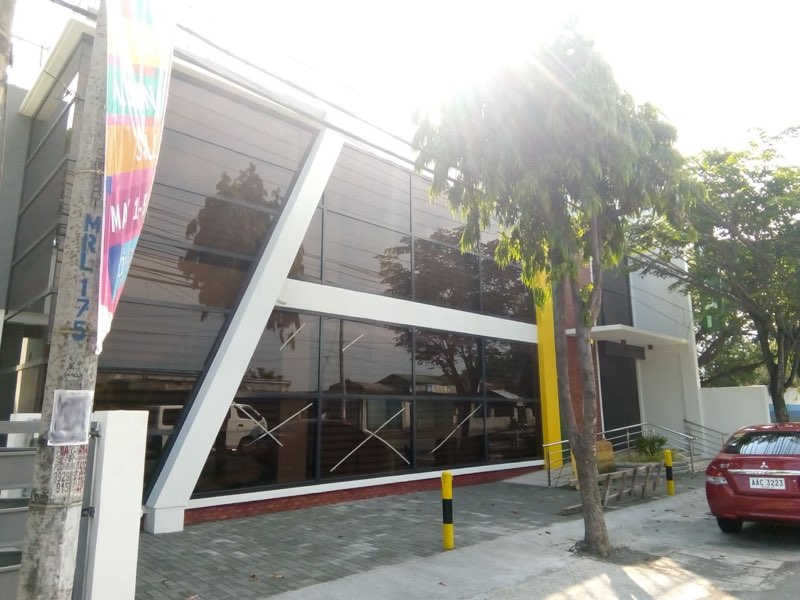 As seen above, the building is an all-glass structure. This also means that a larger area of the structure is susceptible to heat and too much light. Both are problematic in an office setting. Too much heat can make working uncomfortable and too much light can create glare in the computer monitor. That is why it is important to choose the correct one the first time.
Window covering is sometimes underestimated during the budgeting process. However, this should be one of the priority since not only does it protect the rooms from heat and sunlight but a majority of this portion is visible to occupants and guest alike. This means that the aesthetic look of the office can be attributed to its window treatment.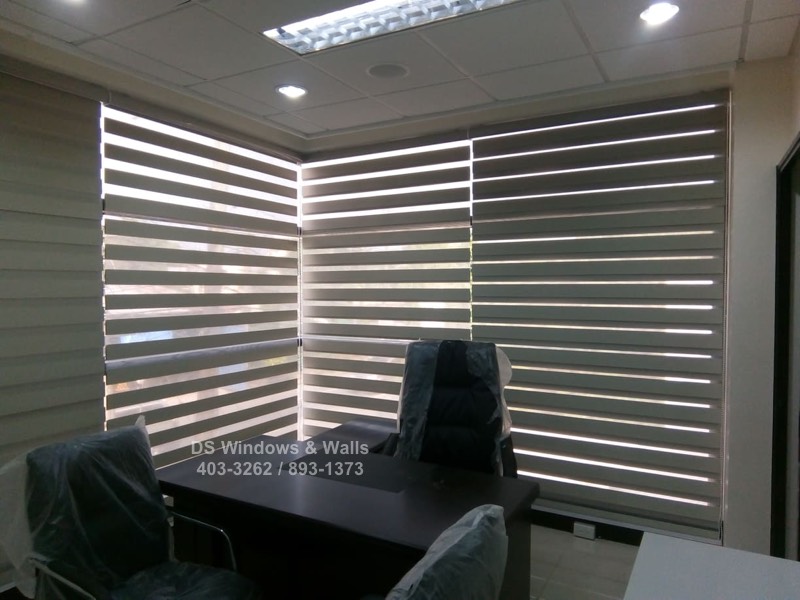 One of the challenges with an all-glass building is its corner creates some gap where a bit of sunlight can penetrate. But as can be seen in the photo, combi blinds displays tolerable corner gap. This is because its valence to fabric ratio is smaller compared to other blinds such as wood blinds.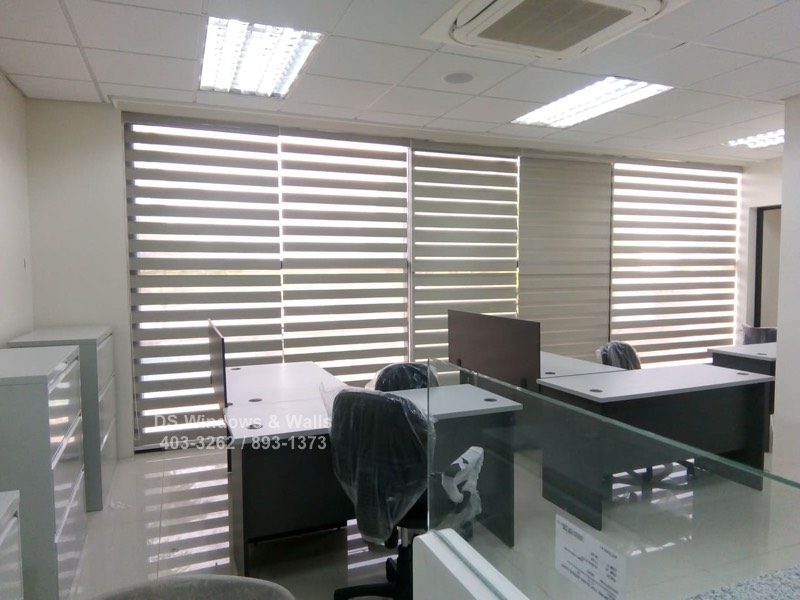 This particular client from Quezon opted for LOSA Pinova P100. It's a type of blackout combi blinds and thicker than the average blackout. Since this side is the front, they opted for lighter colors which are generally more appropriate compared to dark colors when looking from the outside.
Choosing the right window covering for your office is a must especially for offices with large window areas such as an all-glass building. There are lots of options in the market but as seen in the photos, combi blinds is a great contender when it comes to both functionality and aesthetic.
If you want to know more about combi blinds, you may call us at (02) 403-3262, (02) 893-1373, (02) 668-9668 or email us at inquiry@dswindows.com.
Posted by Jericho Libardo
On August 15, 2019
0 Comment