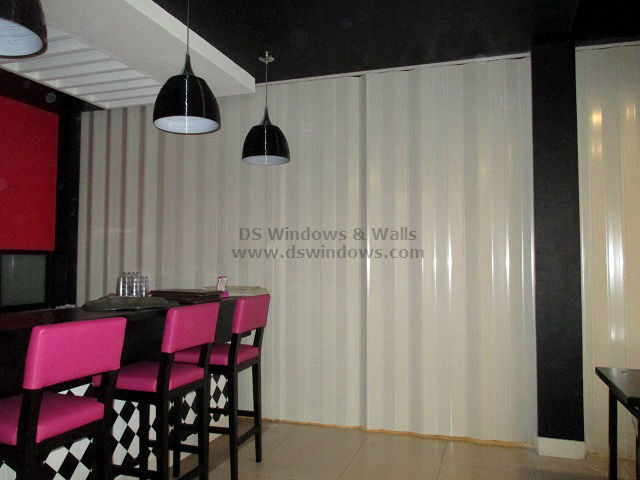 A restaurant can awaken a wide range of appeal in our senses.  The quality of the food interest customer's sense of taste, the delicious smells coming from the kitchen appeals to the customer's sense of smell.  But a lot of restaurant owner sometimes neglect to attract the first sense that we will use in choosing which restaurant we will go, when looking for a place to eat customers are bound to look around to see what kind of place it is.  Never underestimate the design and décor of your restaurant; it's a crucial aspect that you cannot neglect. A good appearance that provides a welcoming ambiance can attract potential customer to come inside the restaurant and also can make a customer to continuously keep coming back.
Furniture is one of the things that customer surely can notice and appreciate, especially the tables and chairs.  You don't have to go overboard on purchasing expensive furniture all you need to get is something that looks great and inviting, comfortable for sitting and something that complement the surrounding theme.  The best is to offer a variety of seating with different types of chair and table style for each side like our client in Malate Manila did.  Our client has two unique design style in their restaurant one side is where you can easily accommodate a bigger crowd using a simple yet fashionable contemporary black and white table and chair design while the opposite side has a small space which is suitable for a smaller crowd using a unique design of furniture with pink chairs and dark wood table that has a cozy atmosphere.
The two unique designs also have a special motive because our client wanted to offer an exclusive area for the customer's that planned to have private parties.  A designated place that they can book for an occasion such as family reunions to social clubs and business teams get together that can provide privacy and not open to the public view.  Using a PVC accordion door as partition wall our client can create an exclusive space for private occasions in restaurants by temporally separating and enclosing the smaller side of the dining area.
PVC Accordion Door is a great choice when you wanted a temporary divider like our client who only needs to separate the dining area when there's only a private party and let it open and wide when there is no event.  PVC accordion door can also enhance your interior design with its beautiful color choice available for our client who favors to use white to brighten up the surroundings and a great contrast with red wall.
DS Windows & Walls is one of the leading company in providing blinds, carpet, accordion door and wallpaper. For more inquiries please call us at (02) 893-1373 / (02) 403-3262 / (02) 668-9668 / 0916-311-3909 or visit our showroom at 2nd level Pacific Mall Lucena City, 3rd level Robinsons Metro East, Pasig City and 4th level Waltermart, Makati City.
Posted by Lyn
On August 28, 2015
0 Comment