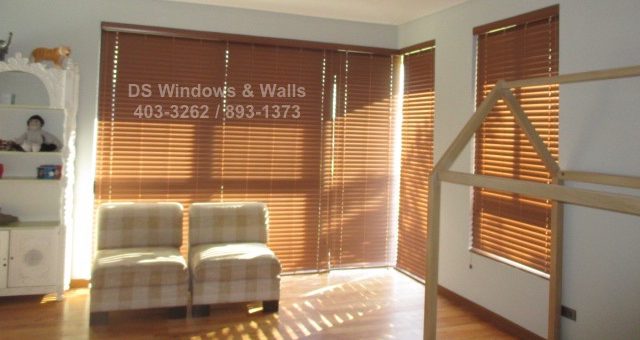 One of our regular client who owns several properties recently purchased light oak faux wood blinds for his new house in McKinley West Global City. This property built by Megaworld is a 34.5 hectares private residential estate and is located in a modern business district and leisure center. This is not your typical condominium style residential units but bungalow houses and a gated community.
The good thing about gated community houses is that the owners are free to choose what type and color they want for their window treatment unlike condo units wherein they only allow white or beige colored fabrics or blinds.
As such, our client favored light oak faux wood window blinds. Unlike real wood blinds, this blind is made up of PVC which has several interesting pros and cons (that were already discussed in the previous blogs) but generally these blinds are more durable but a bit heavier than the real ones. Since it can be a bit heavy especially for wide and tall windows, if you know beforehand that you are not going to open the blinds all the way up frequently then this type is just for you.
In terms of appearance, the PVC and the real ones is difficult to distinguish and the mechanism used is the same. Also, the way faux wood blinds is drawn open or close and tilted is the same as real wood even though the former is about 30% cheaper.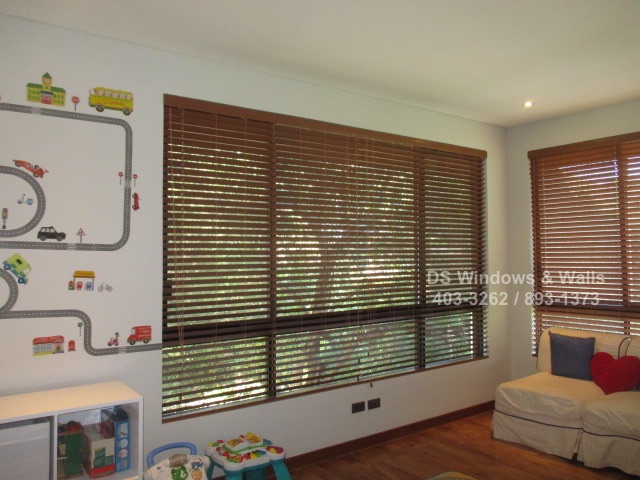 The faux wood blinds color and material wonderfully complement the laminated wood flooring that gives the house a natural and homey feeling.  Inside the room you can also see the trees and airy surrounding that makes the blinds more appealing. If you live in a gated subdivision near trees and natural surroundings, real wood blinds or even its look-alike sibling the faux wood blinds is one of the best alternative you have.
For more information of our wood and faux wood blinds, see our contact page.
Posted by Melissa Arceo
On February 22, 2017
0 Comment