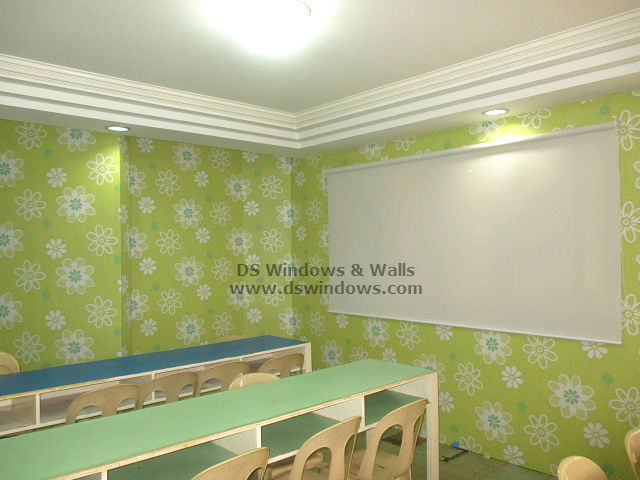 Children need to develop their learning skills, especially in academics because it is the first step and guide in becoming successful. It also allows them to appreciate and understand the different things in life. Most of the children find hard time studying or learning their lesson because they find it too boring, so for the parents, they are responsible in encouraging their children to develop good study habits. Parents should also explain to their children the importance of education, and you can set a schedule or routine in studying for each day to practice good study habits. Another way to make your children learn effectively is you can enroll them in a children's academic center.
One of our client, a children's academic center offers tutorial and advanced teaching to your children. They help your child to understand subject lessons better.  They also offer different program to make their students to focus more on academic skills.
Here are the pictures of children's academic center in Ermita, Manila. As you can see they made their classroom look more playful, they installed it with green background wallpaper with flower design, so that their students won't be bored while studying. Our client preferred color light floral green for their wallpaper because it brought a cool and calming effect that is very helpful for their students especially if they are having a hard time studying. It will also help them to think easy and stress free.
Wallpaper is a good option if you desire to transform your plain and boring room into lively and more fashionable looks. With proper maintenance wallpaper can stay for 10 long years. With its wide array of colors, designs and textures it will create a different effect in your place just like in a children's academic center in Ermita, Manila. With the help of wallpaper their students appreciated them more and also help them focus on their study.
You can visit our shop located at 4th level Waltermart, Makati City, 3rd level Robinson Metro East, Pasig City and 2nd level Pacific Mall, Lucena City for more designs of wallpapers or visit https://www.carpet.com.ph/wallpaper/. For inquiries you may email us at inquiry@dswindows.com.
Posted by Lyn
On November 17, 2014
0 Comment