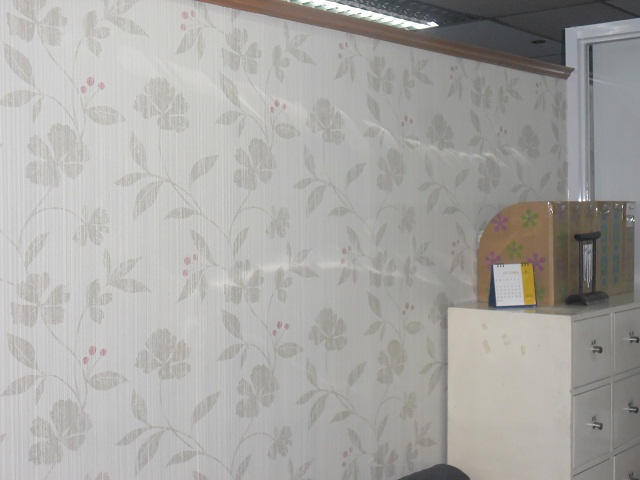 In every room, the wall is the first thing that is noticeable since it has the largest surface area. For this fact, walls play a great role in any interior decoration in giving any room that added vigor. Wallpaper able to change the whole feel and look of any room. Beautiful wallpaper coverings on your wall can inspire you in many ways, just like beautiful desktop backgrounds.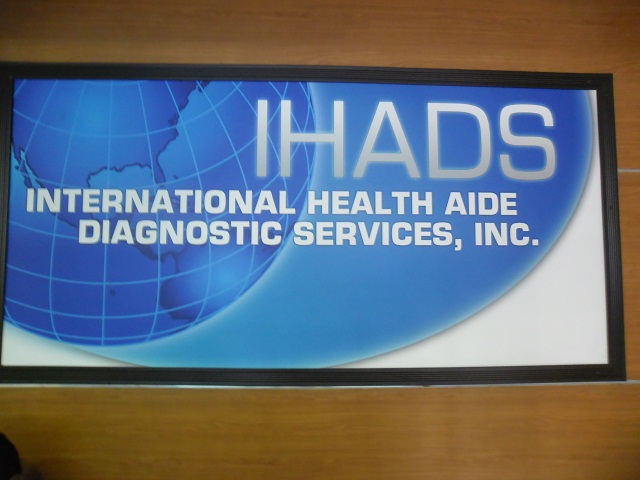 The most important thing to consider when choosing a wallpaper is assuring that its design and color will incorporate to the rest of the room overall motif and structure. Wallpapers can also hide any imperfections of your wall. One of our customers from Ermita, Manila opted for wallpaper with simple color and simple floral design for her clinic. For her, too much color and design of wallpaper can distract her patients
Photos are taken from her clinic at Taft Ave.,Ermita Manila. If you want to see more designs, structures and colors of DS Windows & Walls' vinyl wallpaper coverings, you can visit our website at https://www.carpet.com.ph/wallpapers. For more inquiries, contact us at 02) 403-3262 or 0916-311-3909 or email us at inquiry@dswindows.com. DS Windows & Walls' offers FREE estimate and measurement within Metro Manila.
Posted by jhembadaran
On October 29, 2011
0 Comment