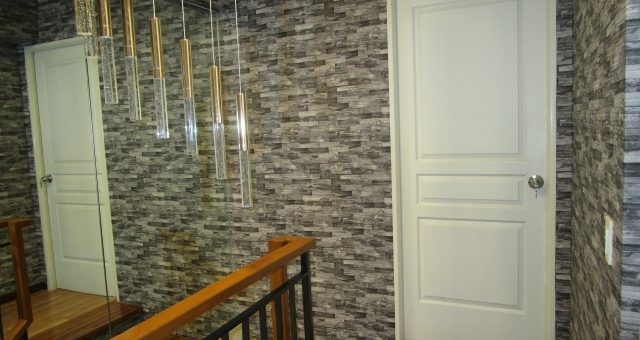 Whether the goal is to style through colors and textures or to save up from the usual costs for wall painting, these trendy wallpapers surely answer to the task. Chic and modern wallpapers do not only help save costs but also improve the overall impression of an interior. In today's article, we shall journey into the Makati installation of wallpapers for condominiums and discuss the utility and aesthetic benefits of such.
These modern wallpapers can be considered as a ready-made canvas which customers can either use as a basis for the other ornaments to be used in their home or align to the interior styles they have in mind. At present, these home decors are available in simple to fun colors and patterns and are considered to be convenient in use and installation. For our Makati projects, the sample designs range from classic patterns to elegant and contemporary motifs which best fit the interior of condominiums.
Wallpapers date back to the Qin Dynasty when the Chinese started pasting rice papers on walls, according to an article by BBC Culture. Such a method was soon replaced by the use of smoother, more convenient linen fabrics, signaling the spread of printing and wallpapers not only in China but also in Europe. The next significant evolution for wallpapers was when block printing or designs printed through blocks of wood or metal became prevalent. Year 1785, the first printing and manufacturing of wallpapers happened in France, with fruits and flowers as the main subjects of the designs.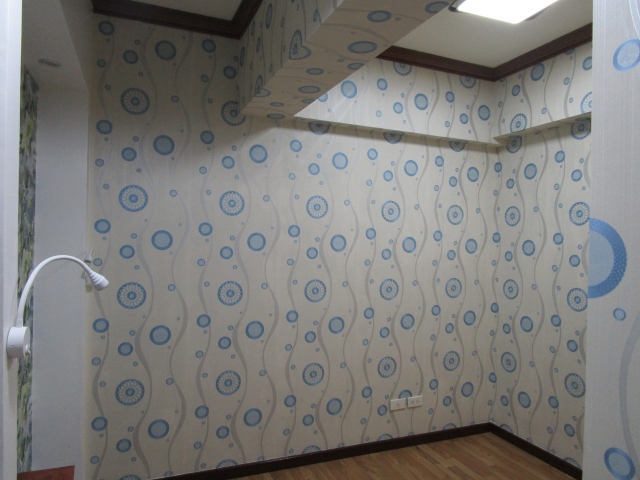 Because art evolves with time, wallpapers nowadays are available in various themes, patterns and textures. A client can opt for timeless and classic designs to match their preferences or choose more funky or pop patterns to go with their personalities. Whether a customer chooses loud designs with pops of subjects or more minimal or abstract ones for their wallpapers, the point is they have a lot to choose from and a wide range of variety for such are available as according to their liking.
Going to the practical uses of wallpaper, such are estimated to last for at least 15 years which proves that these decors are durable and can withstand its environment. However, it is to be noted that wallpapers do not have much moist-resistant properties so it is not ideal to install these in kitchens or bathrooms. Nevertheless, this isn't much of a problem if we are talking of condo units as such are often smaller areas and are exposed to less humidity.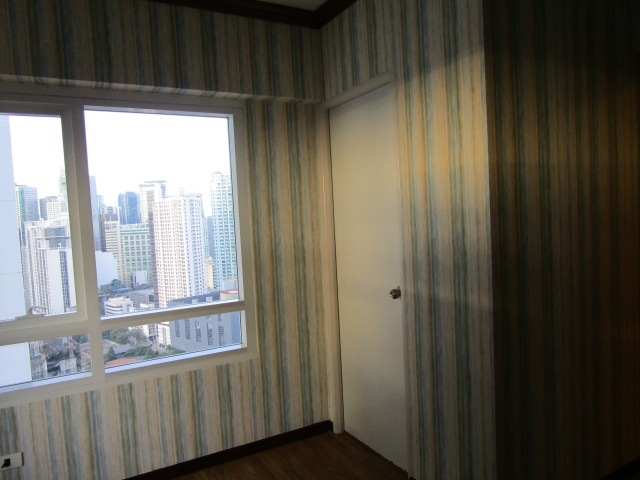 Diving into our sample designs, we have first the EM-5834 model as shown below. Aside from its alternating patterns, it also gives an under the sea impression because of how the design was incorporated. This light colored wallpaper can go well with children's rooms because it has the right amount of fun and lightness as its style- not dull and not overwhelming at the same time.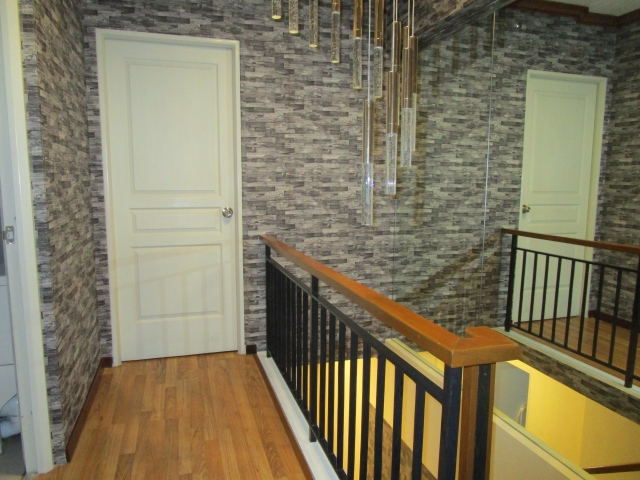 Another design is our EM-2223 model which has a brick-like design and mossy texture. This is one of the most common designs used for wallpapers because aside from giving the room an elegant finish, it also gives a deceptive look that the walls are made of bricks or other related design. In our Makati project, this wallpaper was installed before the bedroom to match the wooden stairs and flooring as well as the elegant vertical chandelier.
For more information on our wallpaper call us at (02) 8403-3262, (02) 8893-1373 or 0916-311-3909. Email us at inquiry@dswindows.com or visit our mall stores.
Posted by Jessica Hernandez
On June 27, 2022
0 Comment