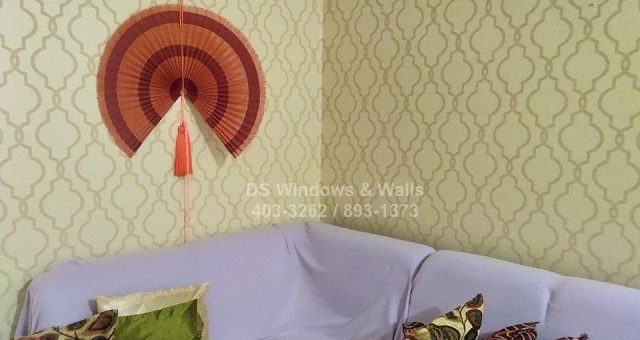 Sometimes it is easy to be overwhelmed by the numerous products and interior designs available in the market.  Be it as it may, one of the most important and integral part of it is the wallpaper that can emphasize the objective of a room's theme or motif.  Wallpaper can create an irresistible look for your bed rooms, living room, kitchen or any part of your home. It has a unique character that can give a special and amazing look for your space.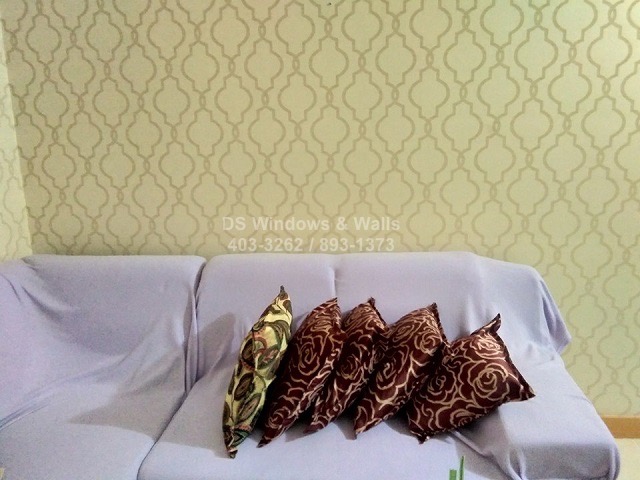 There is a large diversity of wallpaper design and types to choose from. Some features are very simple designs and patterns while some are full of drama. Depending on what you're aiming to achieve, you can either choose something simple and delicate for an overall tranquil and peaceful atmosphere or something dynamic and vibrant that would offer a bit of excitement and cheerfulness to any room. Most of the time, the star of wallpaper design is either the pattern or the color. A complicated pattern would stand out more if combined with simple, neutral color while the simple pattern could use some bold shades.
Do you prefer to make a difference in your boring plain wall and add a little spice of life into it. It can all be attained by various details, but installing wallpaper in soft color tone with yellow gold Victorian pattern will achieve the right effect which our client in Makati smartly accomplished. A simple, modern Victorian print can establish a casual, friendly vibe, so it's perfectly suitable in a room where the family gathers together like for our our featured client's living area. The cool shade of yellow gold with a bold and polished pattern can bring an unexpected serene ambiance with a bit of cheerfulness.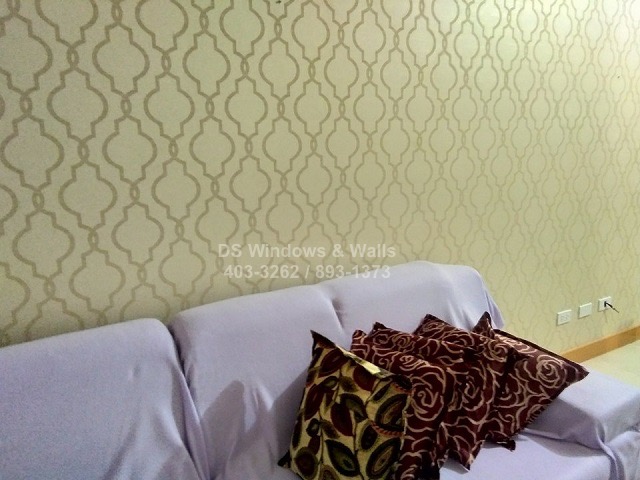 Using vibrant and electrifying wallpaper can surely create an amazing design, but sometimes a simple with a perfect balance in terms of pattern and color can produce the same stunning effect with the additional advantage of a relaxing feel. Simple wallpaper designs can also easily complement any furniture design.
For more inquiries please call us at (02) 893-1373 / (02) 403-3262 / (02) 668-9668 / 0916-311-3909 or visit our showroom at 2nd level Pacific Mall Lucena City, 3rd level Robinsons Metro East, Pasig City and 4th level Waltermart, Makati City.
Posted by Kristel
On November 25, 2017
0 Comment