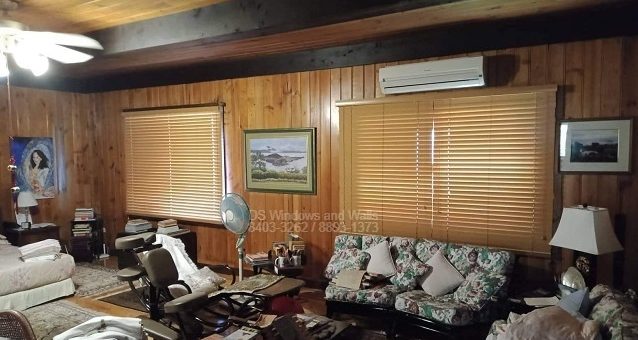 Even in these contemporary times, house interiors still range widely from sophisticated vintage ones to more modern minimal looks. Today's article features our client who opted for real wood blinds for their wood-themed living room. While the rich authenticity of such blinds come unmatched, it is equally important to note how real wood blinds give this timeless feel to an interior that contributes to its overall impression. Discussed in this article are the practical uses of real wood blinds and how it significantly elevates a room's decor.
First off for the benefits of real wood blinds is that such are best known as insulators. Real wood blinds are natural insulators and shield houses from intense sunlight and UV rays. Further, because of its insulation capacities, it also helps reduce the heat gain or rise in temperature within spaces. As a domino effect, real wood blinds contribute to keeping utility bills low because as a natural insulator, it contributes to high energy efficiency in homes which in return, keeps consumption low.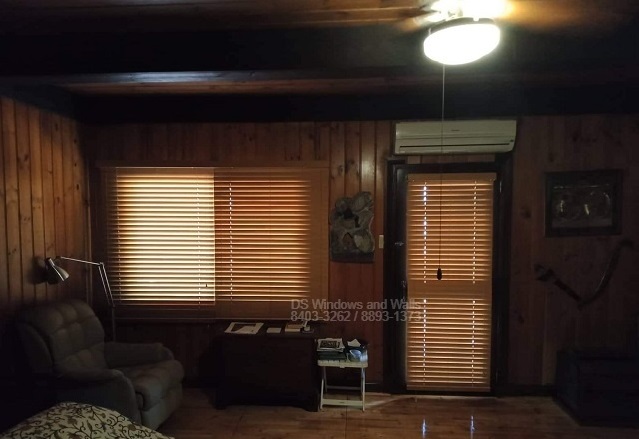 It should be noted that the use of real wood blinds must be avoided in high-humid areas because moisture can cause such to fade or deteriorate in quality. Nevertheless, real wood blinds are best-fitting for living rooms and bedrooms where humidity is less and where one may decorate to their heart's content. These wood blinds are also suited for houses with wood or earthly interiors as well as modern ones with any kind of furniture.
As established, real wood blinds provide good protection from sunlight. This makes it appropriate for tropical countries or areas with frequent sunny days rather than rainy ones. As a comparison, faux wood blinds installed in areas exposed to the sun have tendencies to warp and this is not cost-efficient for clients. Real wood blinds, however, are more resistant to such intense heat and can provide longer lasting protection from such.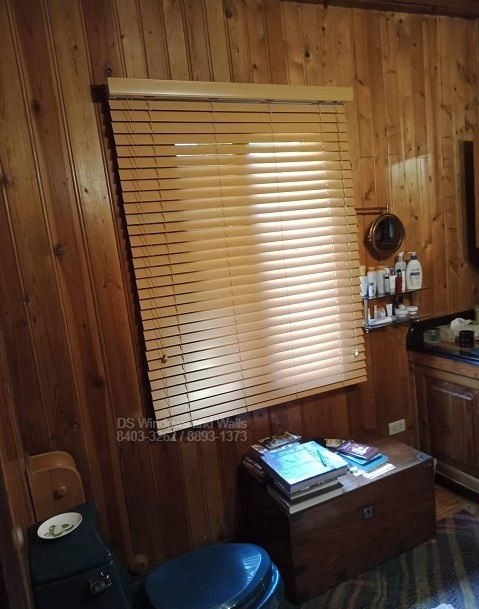 Our particular installation of wood blinds for this wooden house evidently matched well with the interior of the house and its other decorations and furniture. The installation also gave the room a rich, vintage and earthly feel in addition to the wooden ornaments. This proves that real wood blinds have its functional benefits and can greatly improve an interior by making it more organic and natural-looking. The model for this installation is #869 Natural.
Other real wood blinds models include colors and textures of white, light oak, walnut, ebony, mahogany, beige, black, cumaru, jotaba and parana. For your reference, you can look through them here: https://www.carpet.com.ph/wood-blinds/real-wood-blinds/.
For more information on our wood blinds visit our sales stores at 4F Waltermart Makati, 3F Robinsons Metro East, or 2F Pacific Mall. Call us at (02) 8403-3262, (02) 8893-1373, 0916-311-3909. Email us at inquiry@dswindows.com.
Posted by Jessica Hernandez
On July 13, 2022
0 Comment