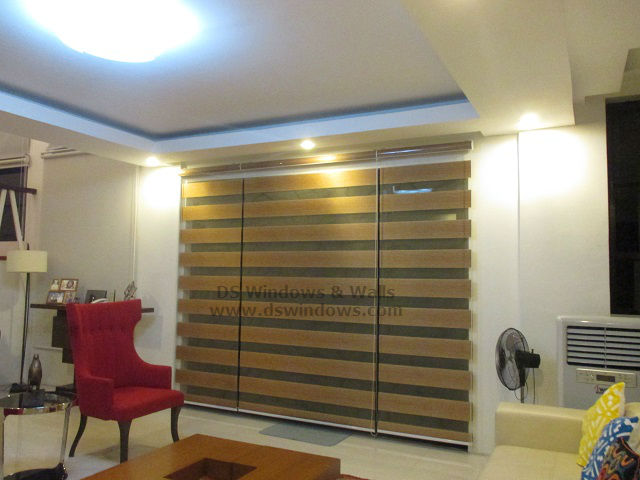 If there's one room in your house you'd like to put out your heart and soul into designing, many would probably choose living room at the top of their list.  Living room is the center of everyone's home and a space that can set the tone for your entire interior decoration style.  Like our client in San Juan, Batangas City,  he is inspired to use modern design in their living room that sets their home to turn into a complete modern house theme.
Living room decoration doesn't have to be grand specially if you prefer to have a modern theme. A modern design covers a lot of different incarnations, which make it hard to define.  Modern design was meant to be the opposite of the previous design styles which used heavy textures and carvings all over the house. In the simplest of terms, modern interior design refers to the reflection of the modern art movement in the interior design of homes today.  Therefore, a modern theme today have a more simpler appearance, from the furniture to the shape of the rooms, including clean, sleek, straight lines with minimum or no additional detail at all.  In fact minimalism plays an essential part when it comes to modern design.  The basics of minimalism are "less is more" approach in designing a space which means there are no superfluous details just like in modern design.
Our client uses a straightforward approach for the wall color they choose to use a plain white paint that lightens up the moods and the surroundings of the room. In terms of furniture they use a modern style center table and chair with a few varieties in color for uniqueness.  Lastly, they use the newest and popular window treatment today, which is the Duo Shades Blinds.  They use wood tone color for duo shades blinds that blends well with the white wall paint and also match the center table.
Duo Shades Blinds is also a great window treatment for modern theme home.  The clean, straight horizontal line and the simple yet influential color of Duo Shades blinds can perfectly suit the modern living room just like our featured client window.  It's one of the most innovative blinds with lots of different color and valance choices.  In Duo Shades Blinds there are two choices for valence the white and acetate valence. The acetate valence contains a thin transparent plastic wherein the fabric of your choice will be inserted inside to give the same color to your valence while the white valence is powder coated glossy white.  Both can look great and complement any home motif.  Some people though prefer to use acetate like our client to give uniformity and consistency of color in their entire window blinds.
DS Windows & Walls is one of the leading company in providing blinds, carpet, accordion door and wallpaper.  For Batangas area you may look for Jing Libardo and call (Sun) 0932-373-2050.
For Metro Manila please call us at (02) 893-1373 / (02) 403-3262 / 0916-311-3909 or visit our showroom at 2nd level Pacific Mall Lucena City, 3rd level Robinsons Metro East, Pasig City and 4th level Waltermart, Makati City.
Posted by Lyn
On October 20, 2015
0 Comment