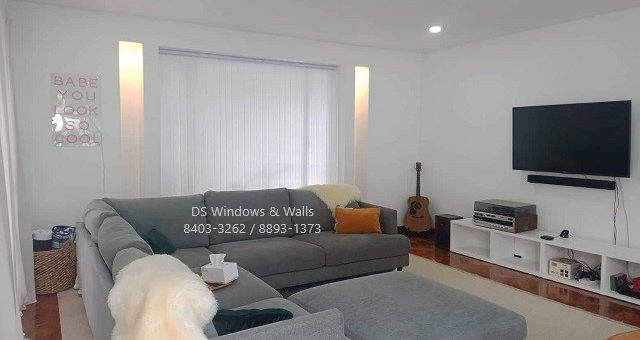 With its different styles and variances, the types of blinds are often interchangeably used and confused with one another. For this blog, fabric vertical blinds and PVC vertical ones shall be defined and compared through our BGC Taguig installations. Further, we shall also venture how fabric vertical blinds can be a good alternative to PVC blinds. 
Starting with the definitions, fabric vertical blinds, hence its name, are composed of vertical slats made of wool or fabric. These are good for windows or patio doors and are flexible to one's sunlight intake preferences. PVC blinds, also made up of vertical panels, have the same look and feel to timber but are actually made of polyvinyl chloride which are used in making plastic materials.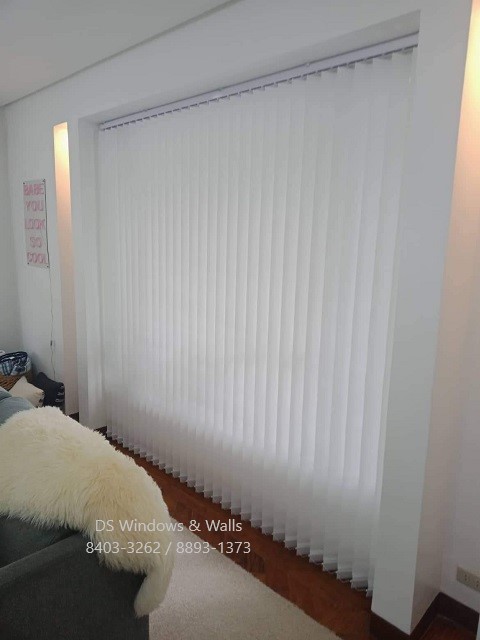 These two are alike in terms of their structure. Both have vertical panels and a top casing wherein the blinds can be adjusted to provide cover or to allow sunlight into the house. They also come with a wide selection of sizes, colors and styles. Both are also easy to maintain and effectively fulfill their functional and aesthetic benefits.
Their difference comes mainly from their source materials. Fabric blinds are made of thick fabric while the other type is made of plastic. Such features affect how the blinds provide cover and light to interiors. Fabric blinds allow more light to penetrate a room because of its structure. PVC vertical blinds, on the other hand, provide a fuller coverage and are considered a better insulator of heat.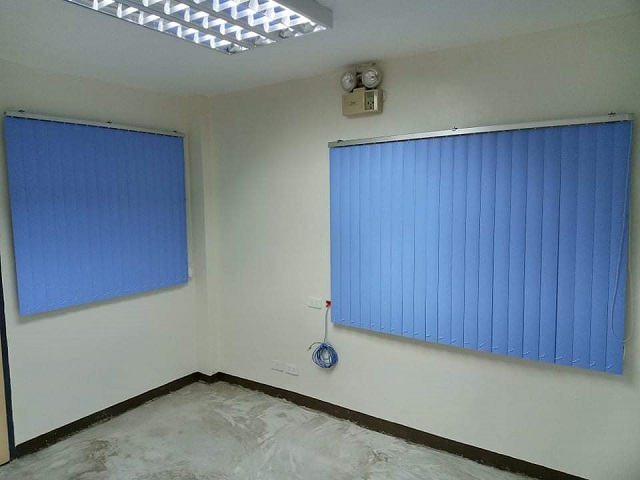 The PVC blinds above evidently gave an effective cover to the work space. This is good news especially if clients want privacy and security may it be in their homes or office. Further, PVC vertical blinds are also considered to be most economical because they are affordable, durable and highly convenient. But how do fabric vertical blinds come into this scene? How are such coverings a good alternative to what is already tested and patronized by clients?
Because innovations happen in all industries, it also occurs to home decor and blinds. As such, fabric blinds can be made up of blackout fabric if the goal of the client is to secure coverage and protection of house appliances and furniture. Further, these blinds can clearly deliver a classy elegant look into homes because such come in more contemporary styles and colors.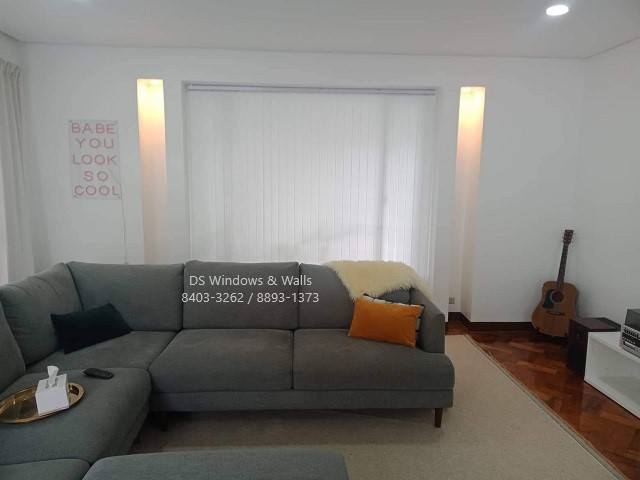 More importantly, and what sets fabric blinds apart from other blinds is how the slats can be removed from the top mechanism. This allows for users to properly clean the slats and get rid of accumulated dirt and dust. Users may simply use soap and water to clean the aforementioned. Instead of the usual use of cotton cloth, one can be more assured that the slats are clean and the members of the house are safer from allergy-triggering dirt. In appreciation of our BGC installation of fabric vertical blinds, the white slats contributed to the white aesthetic of the modern-designed living room. These established, we rest our case as to why fabric blinds can be an excellent alternative to PVC blinds.
For more information on our fabric vertical blinds visit our mall stores at Waltermart Makati, Robinsons Metro East or Pacific Mall. Call us at 8403-3262, 8893-1373, or 0916-311-3909. Email us at inquiry@dswindows.com.
Posted by Jessica Hernandez
On December 14, 2022
0 Comment