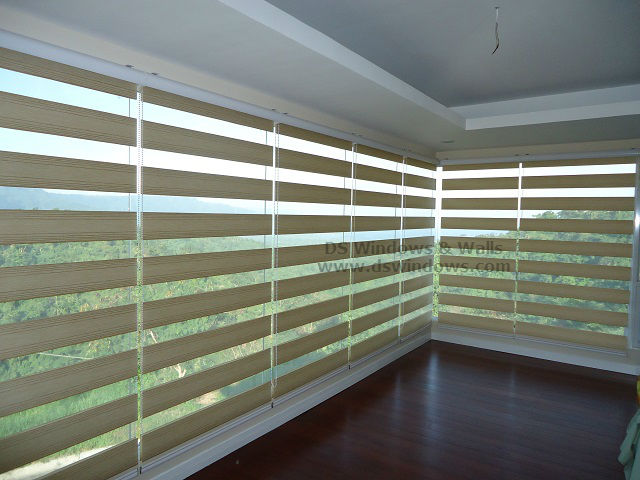 Living in Candelaria, Quezon province with floor to ceiling windows and breathtaking views over the beautiful forest and mountains is such a big factor why our client is now living happily in their new house today. Our client found more peaceful in the province compared in the city which is always hectic and the air is polluted while in province everyone is living simple yet contented and the air is always refreshing that can make people be positive in life.
Our client loves the view in her room that's why she choose to install panoramic window which is lack of frames or sash bar that creates the initial impression that consist of a single large glass and providing you a continuous and never ending view of the surrounding. Panoramic windows are especially use for windows with a view because its objective is to avoid using lots of silicone joints as possible to achieve the maximum transparency for better panorama.
Using panoramic window is beautiful and everything but it also have a setback since the glass is thicker to limit the sun penetration it isn't enough to block the sun heat that can be harmful both for the furniture and the owner of the house. That's why with a right window treatment that can control the amount of light entering your room, but doesn't prevent you from enjoying your beautiful view like Combi Blinds also known as Duo Shade Blinds. Duo Shade Blinds can provide your needs and also enhance and beautify your room to look more stunning and elegant.
Duo Shade Blinds is one of the most popular and sought after blinds today that can really help to boost the appearance of any room. Whether it's for a door, a large or small window duo shades blind is the perfect fit plus it has a great way to complement any room motif with the correct color choice. Like our client who choose to use beige color for more refreshing and relaxing atmosphere.
For more inquiry please email us at inquiry@dswindows.com or call us at (02) 403-3262, (02) 668-9668, (02)893-1373 and 0916-311-3909. You can also visit our shop located at 4th level Waltermart Makati, 3rd level Robinson Metro East Pasig City and 2nd level Pacific Mall Lucena City.
Posted by Lyn
On February 16, 2015
0 Comment