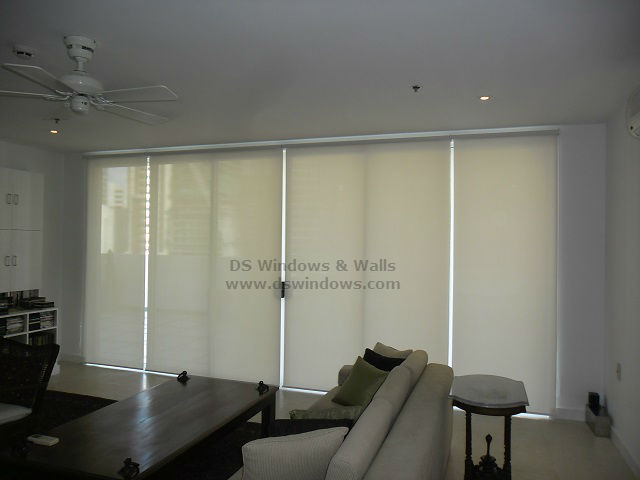 Your home will certainly be given an added excitement if you have an entertainment room exclusive for having fun. Making an entertainment room have its benefits for it can leave other areas of the house to be peaceful while you watch movies, listen to music, sing along, and play games inside your own recreational room.
Lots of people choose to combine living room and entertainment room mostly due to limited space or it's just that they're more comfortable with the arrangement. But for those people who already have entertainment room like our client in Eastwood, Quezon City can justify that it's better to separate the entertainment room and living room especially for those who have young children. Just imagine if you have an unexpected visitor and your children were having fun playing video games in the living room which is kind of inappropriate to accommodate a guest while your kids are noisy so it's best to have an entertainment so your living is well prepare for any visitors and kept clean all the time.
You can also design your entertainment room base on your favorite activity and the things you do for fun. Like our client they loves to watch movies while the kids are more engross with video games so they arrange the chairs where they can easily access the games and a separate sofa where the viewpoint is perfect for watching movies. And since they have large windows they installed roller blinds that can bring comfort in the atmosphere while blocking enough light from outside for a perfect setting while they play, watch movies or different stuff inside the room.
Our client from Quezon City also choose sunscreen roller shade instead of blackout; it looks more beautiful in the morning because of the dim and soft light that passes through the fabric. When it comes to maintenance it's very recommendable since it's not prone to dust and it can be cleaned using vacuum cleaner so it's very easy and saves a lot of time.
DS Windows & Walls is one of the leading company in providing blinds, carpet, accordion door and wallpaper. For more inquiries please call us at (02) 893-1373 / (02) 403-3262 / 0916-311-3909 or visit our showroom at 2nd level Pacific Mall Lucena City, 3rd level Robinsons Metro East, Pasig City and 4th level Waltermart, Makati City.
Posted by Lyn
On February 12, 2015
0 Comment