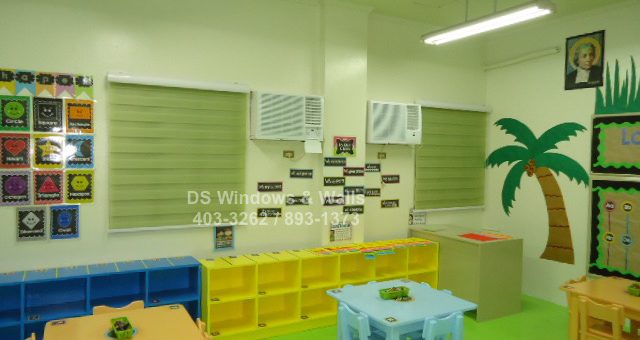 The design and style of a school especially for preschools can have a big impact on both teachers and students. Coming in everyday to an attractively decorated and cheerful space will lift the mood of a teacher and can inspire him/her more to teach. For students, a fun and enjoyable environment can motivate them even more to engage in their learning activities. Creating a modern learning environment can start with some minor things that can be easily improved like window treatments among others and it all comes down with the right choice of window blinds/shades.
Rooms without blinds or shades can cause glare and unwanted heat that create unnecessary distraction to both students and teachers. Covering the windows isn't just about blocking the light, it's also about capturing the best natural light which can keep students energized and the teachers more inspired to teach throughout the day.  There are so many types of window blinds available in the market today and some of the best options to have for the classrooms are combi blinds.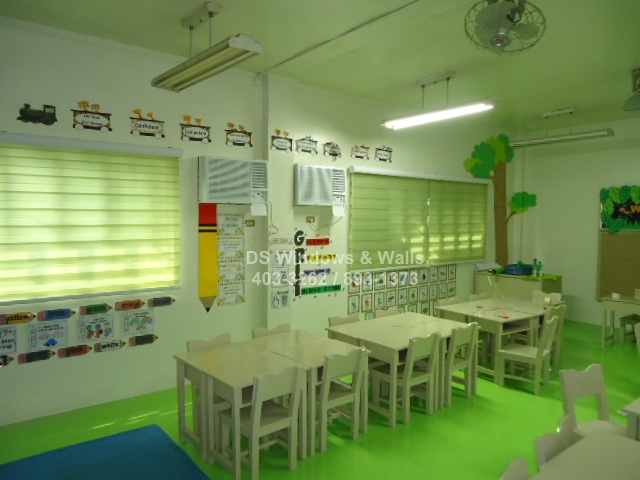 Combi blinds is one of the most popular and in demand window covering in the market today and is very suitable for making a fun and enjoyable classroom. It's a double layered shades consisting of opaque and transparent parts arranged alternately. It comes with various colors and designs that can easily match any interior design. It is also very durable and one that last for several school years.
Aside from that, this type of window covering also has the ability to control the amount of light coming in the room which can cause discomfort to students and teachers alike. In the pictures our client, a well-known preschool in San Juan Metro Manila, opted to have combi blinds for their window shades. With apple green color of window shades, they were able to project a more lively, energetic and fun room that their students enjoy and keeps them engaged every day.  It also produced a unique ambiance that lift the mood of anyone who enters the room.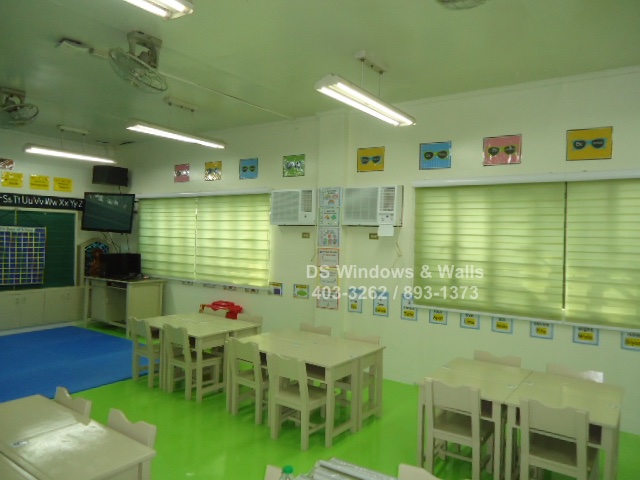 In DS Windows, we offer different colors and designs of combi blinds and other kinds of window shades that can surely match any budget and needs. To know more about our products and services, feel free to visit our shop located at 4th level Waltermart Makati, 3rd level Robinson Metro East Pasig City and 2nd level Pacific Mall Lucena City. Or you can browse in our webstore at www.angryblinds.com.ph. You can also email us at inquiry@dswindows.com or call us at (02) 403-3262, (02) 668-9668, (02)893-1373 and 0916-311-3909.
For Batangas, Laguna, Cavite area you may also call (Globe) 0917-583-0214 or (Sun) 0922-592-6111 or (Smart) 0908-989-4676 – look for Patrick Villapando.
Posted by Kristel
On July 29, 2017
0 Comments