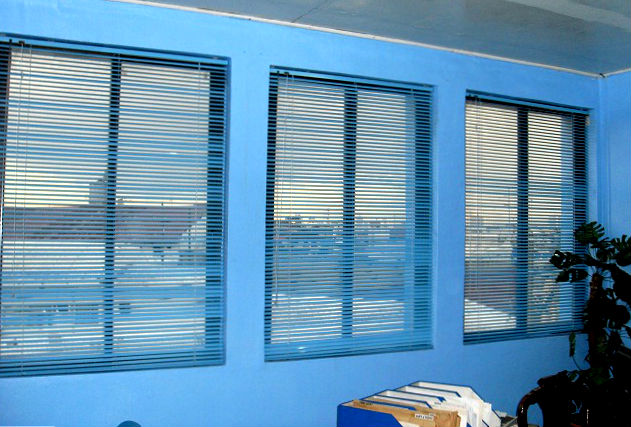 Most classrooms are exposed to direct heat of sunlight that is why children sometimes get distracted while in class wherein they are supposed to concentrate or listen to their teacher's discussion. School environment needs to be comfortable for children so that they can focus on their lessons and school activities. Window blinds can help to insulate school classrooms so that school teachers and students can do their task effectively and can focus on their corresponding jobs as well.
When choosing window blinds for classrooms, the first thing that comes to our mind is mini blinds as it is the common insulator blinds in most schools. Covering your windows with mini blinds, you can assure that occupants can work effectively and at the same time, less worries that blinds may harm the students for mini blinds is a child-safe window treatment.
In purchasing window blinds, budget is the major issue in most schools that is why mini blinds is almost the first option when school faculties are looking for classroom blinds because mini blinds is considered as the cheapest blinds sold in the market. One of the schools from Bicutan, Taguig City, Philippines opted for cloud blue color of mini blinds for their classrooms which perfectly complement to their sky blue color of wall and create a calm and soothing impression due to its cool color.
DS Windows and Walls' offers aluminum mini blinds that are durable enough for classrooms. Our mini blinds come in a wide variety of colors to choose, especially in schools where children's love colorful blinds. For your inquiries, you may call us at (02) 403-3262 / 0916-311-3909 or email us at inquiry@dswindows.com. Feel free to visit our showrooms at 4th level Waltermart Makati and 3rd level Robinson's Metro East, Pasig City.
Posted by nenaragonot
On July 4, 2012
0 Comment