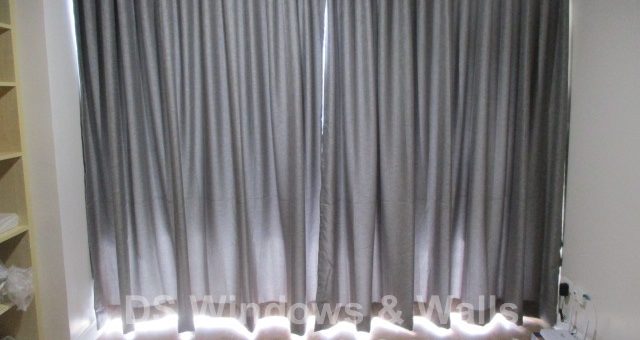 Just this year, we added curtains and sheer in our product lines. So in this blog we'll be presenting one of our clients that opted for curtains with sheer combination on their bedroom windows. The sheer and outer curtain each sold separately.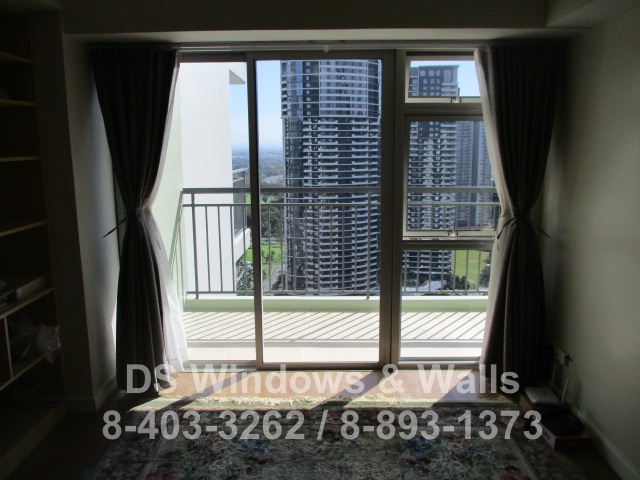 Unlike blinds, it's almost already second nature to people how to use the curtains. The above photo shows how it looks like when both the sheer and the curtains are tied up on the sides. To open, simply slide the fabric on the sides. We provide a tie-back fabric which is piece of fabric with the same color that's use to tie up the curtains and the sheer.
One thing to note is that unlike the conventional curtains, our curtain headings use railing tracks instead of the familiar grommet. Railing tracks has a better gap than its counterpart grommet.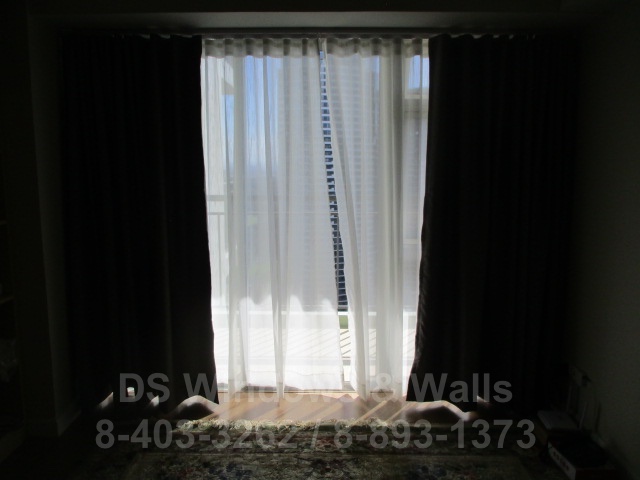 So the above photos show how it looks like when the sheer are closed and the outer curtains are slightly closed. Like its cousin blinds, you can control the level of light and privacy by opening and closing the sheer and outer curtains to your preference.
One of the advantage of curtains over blinds is that it covers more area and the lights entering your room is much more minimal than other types of blinds.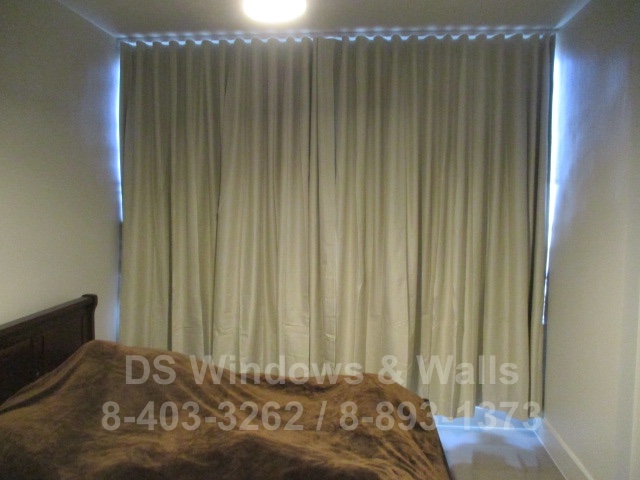 The above photos is from another customer and shows how it looks like when the blackout curtains are closed and the lights inside the room is lit up. The above curtains is freshly installed that is why it's a bit wrinkled. However, overtime it will be straightened up. Currently, we have about 17 types of high-quality curtains and about 9 types of sheer and the available selections keeps on adding up regularly.
Like blinds, maintenance of the curtains don't need washing the way fabrics are traditionally washed. A small vacuum cleaner and wet damped cloth can do the trick when cleaning these fabrics. It is easy to detach the curtains from its railing if you really need detailed cleaning.
DS Windows and Walls offer several types of window coverings, and now we are also offering curtains and sheer to our product lines. For more information you may call us at 8403-3262, 8893-1373, 8668-9668, or 0916-311-3909. You may also email your questions at inquiry@dswindows.com.
Posted by admin
On November 20, 2020
0 Comment