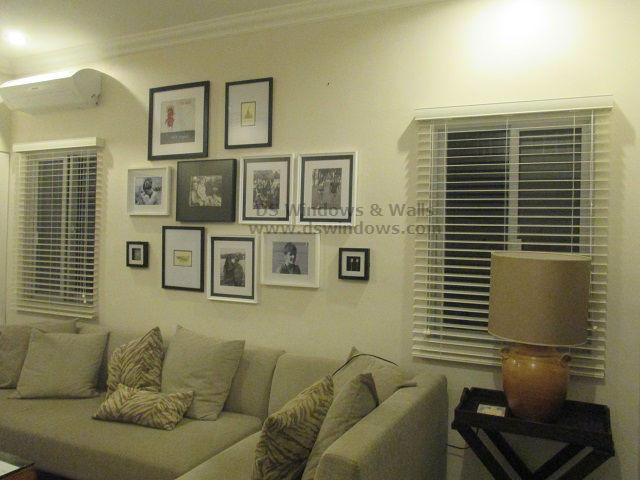 Designing your room color holds an important factor because it will instantly create a connection and feelings upon seeing your color scheme choice.  Colors can produce calm atmosphere, exciting aura and many more.  Monochromatic color scheme offers an alternative design in which you emphasize one color but different kind of shades.  It uses a single base color and then adds light to dark shades of that same color to produce different tone. When applying several different colors to mix in your room the result can be somewhat difficult to predict, overwhelming and can even end up to a disaster. Therefore, using monochromatic color scheme is the easiest approach because it is simply easier to apply and less riskier.
A monochromatic color scheme can be anything you want. You can mix it with contemporary, minimalist, modern or even traditional theme. It's flexible and easy to do and as for our client in Las Pinas City they also use it in their living room to bring a dramatic and sophisticated look. They use white wall paint and wooden blinds for their interior design with light beige sofa and lamp shade and other darker shade furniture such as tables and picture frames as a white color to the darker shade monochromatic scheme. One more thing great about the monochromatic color scheme is it allows you to emphasize an important portion of the room like in the case of this featured client.  They use their picture wall as the focal point of their living room and with the use of the right balance of colors it helps to highlight the heart of the room.
Installing white wooden blinds also add attractiveness in their living room. The natural beauty and elegance look of wooden blinds have brought class to a simple living room design. Plus wooden blinds is one of the great way to control and block sunlight from entering your room and also easy to maintain. And since it's been popularly known for its durability as our client can surely make the most use out of it for a very long time.
For more inquiry please email us at inquiry@dswindows.com or call us at (02) 403-3262, (02) 668-9668, (02)893-1373 and 0916-311-3909. You can also visit our shop located at 4th level Waltermart Makati, 3rd level Robinson Metro East Pasig City and 2nd level Pacific Mall Lucena City.
Posted by Lyn
On May 12, 2015
0 Comment