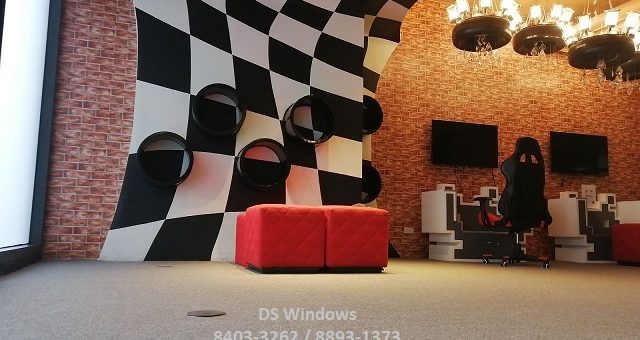 The COVID-19 pandemic brought us to maximize the four corners of our houses, may it be for work or entertainment, because of the protocols and restrictions set to minimize the spread of the virus. This is why in the 2021 report of EmergenResearch.com, the market size of family entertainment rooms went up to 24 billion dollars and the trend is expected to grow at 10% annually. Evidently, the use of gaming and entertainment spaces is more pronounced. 
Because they are called 'entertainment rooms', one main goal is to make those spaces as comfortable as possible. This may entail proper lighting, appropriate appliances and furniture as well as flooring. In today's blog, we will explore how conducive wall to wall loop pile carpets are for gaming and entertainment spaces.
Wall to wall carpets, given its name, cover the entire floor of a certain space. Such are also called fitted carpets or broadloom carpets. These may be a single carpet or consist of a few ones to cover an area. Because these consist of fewer pieces, these carpets provide a really seamless and finished look. Also because of this structure, wall to wall carpets are appropriately designed for larger rooms or conventions.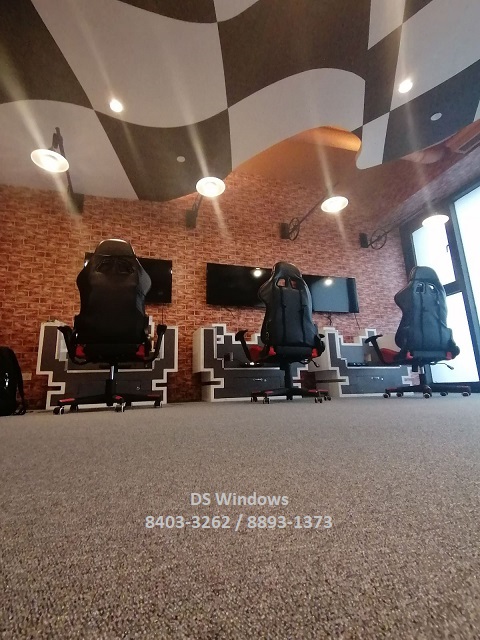 Generally, such type of carpet flooring offers greater comfort, enhanced sound quality and even allows clients to reflect their choices or personality. Through wall to wall carpets, customers or businesses can express their branding and provide consistent color schemes and styles for their interior. Compared to carpet tiles, one can easily feel and notice the quality of these carpets but since they are for larger spaces, wall to wall carpets are harder to install.
Another benefit of these fitted carpets is that they are very sustainable to use. Clients today require that purchases or products are sustainable and eco-friendly to use. One of their considerations is that companies actively respond to environmental initiatives and the lot. With wall to wall carpets, cost-effectiveness is secured as these carpets are long-lasting and of high-quality.
Going over another point, one of the ways carpets can be made is through a loop pile. A loop pile consists of uncut looped yarn embedded into the backing of a carpet. These can be uniform in level or can vary in height and weight to create unique patterns and varied textures. These are more commonly made up of wool but can be mixed with nylon and polypropylene.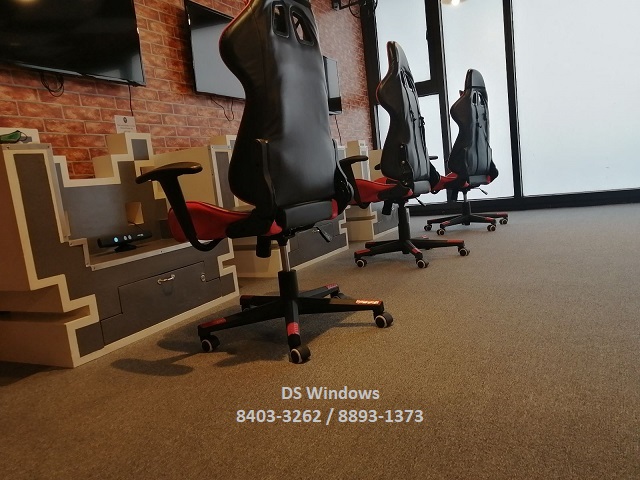 Wall to wall carpets combined with loop piles create a seamless look yet full of character impression. Looking at our installation, the gray fitted carpet completed the gaming look of the room. Because the interior is in itself unique, the neutral color of the carpet went well with it and added expression to the said room. The carpeted gaming room is comfortable enough and the wall to wall style of carpet will surely enhance the acoustics of the space.
This product is from the Superdyna collection. It is purely made from olefin, with a pile weight, height and width of 16 oz, 4mm and 3.66mm respectively. Colors range from beige, almond, shell, magenta, red, copper, plum to shades of blue, gray and green. 
For more information on our wall-to-wall carpets for gaming and entertainment rooms, visit our mall showrooms at 4F Waltermart Makati, 3F Robinsons Metro East, or 2F Pacific Mall. Call us 8403-3262, 8893-1373, or 0916-311-3909 or email us at inquiry@dswindows.com.
Posted by Jessica Hernandez
On May 16, 2023
0 Comment