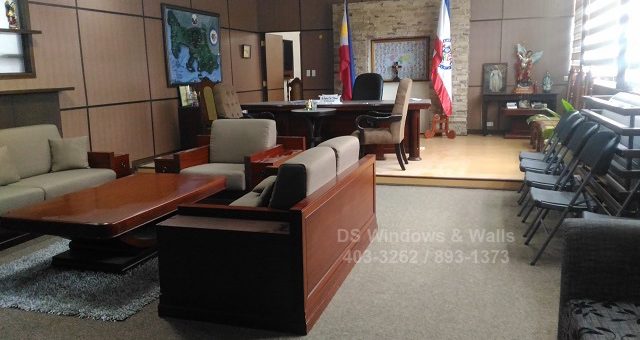 If you're looking for a carpet that will last for a very long time (about 10 to 15 years depending on the traffic), then your best bet is nylon-based carpet tiles. We recently installed carpet tiles in a Philippine government provincial office that's currently renovating and they opted for one the best carpet tile we have in terms of thickness and durability.
For that we recommend the Paradise carpet tiles. It's not necessarily the best-of-the-best but is one of the top selection for nylon-based carpet.  Paradise carpet's construction is loop pile and its total thickness is approximately 5.0mm.  Its backing structure is glass reinforced PVC.  This product is warranted not to lose more than 15% pole fiber by weight in normal commercial use within 15 years.  It also has a superior sound insulation effect and has an anti-soil treatment.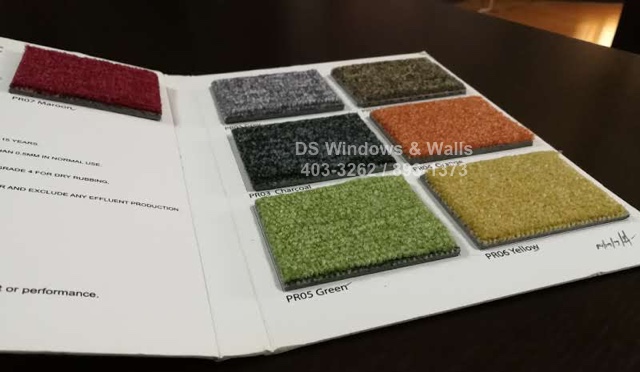 As you can see in the swatches, Paradise nylon carpet tile is also available in bright colors such as orange, green and yellow which is seemingly unavailable in other nylon-based carpet tiles.  There are some startup IT companies that selected this carpet because of its bright colors that they tried to mix and match to create an innovative and fun environment.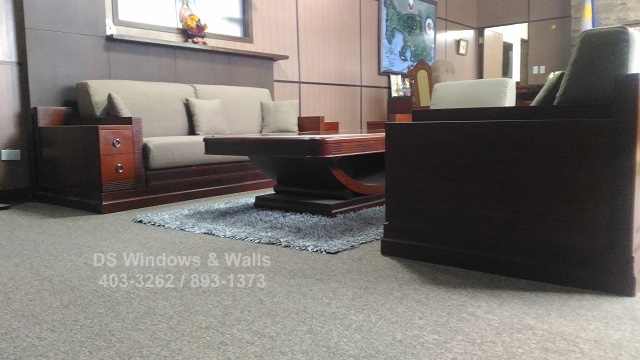 Since this is a provincial government office, it is expected to have hundreds of visitors each year and it is almost necessary to install a very durable carpet tile, one that will still be good-looking after several years of heavy traffic. Our client chose PR02 Dark Beige which is actually a safe choice since it is an earth color so it hides the color of soil and dirt.
For an important office such as this, it is important to be informed of your carpet specifications and materials. You do not want to use cheap carpet that will lose its color and lushness after a couple of years. The interior of an office should match the quality and character of the people inside it that is why they only chose the higher-end material that will last for a very long time.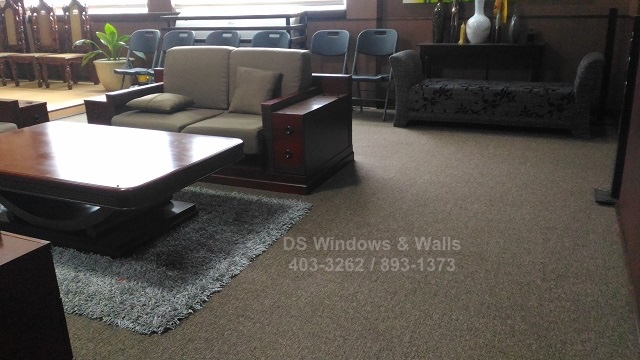 For your carpet tiles or carpet roll needs, visit our stores on our mall branches or call us at 403-3262, 893-1373, 668-9668 or 0916-311-3909. You may also email us at inquiry@dswindows.com.
For Batangas, Laguna, Cavite area you may also call Patrick Villapando at (Globe) 0917-583-0214 or (Sun) 0922-592-6111 or 0908-989-4676.
Posted by Kristel
On January 19, 2018
0 Comment