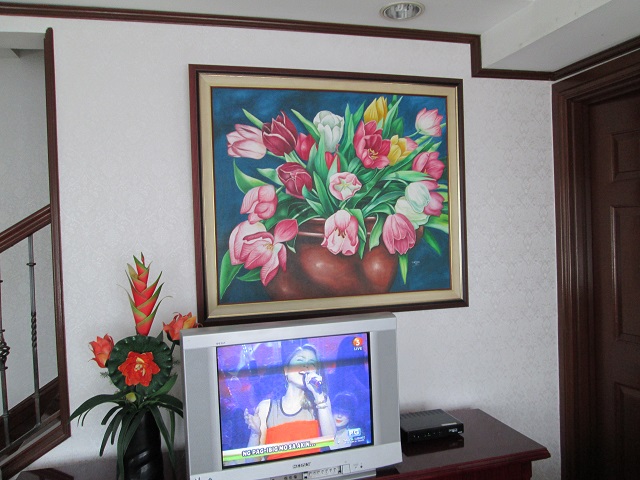 Wallpaper is getting more and more famous here in the Philippines. The first and greatest advantage of Wallpaper compared to paint is the large variety of design choices. It has huge different kind of patterns, designs, textures and colors, giving you a hundred choices to choose from.
With the use of Wallpaper, you can choose your desired design for your room. Our client in Shaw Boulevard, Mandaluyong City, Philippines opted for wallpaper for their living room. They chose to full wallpapering the wall because it looks better and more noticeable. They chose light color to create clean look and fresher ambiance.
DS Windows & Walls offers Wallpaper made of vinyl, which is one of the most durable walls covering today. If you want to see our different Wallpaper designs and photos online, you can visit https://www.carpet.com.ph/wallpapers.  For more inquiries, please email us at inquiry@dswindows.com or call us at (02) 893-1373 / (02) 403-3262 / 0916-311-3909. You can visit our showrooms located at 4th Level Waltermart, Makati City, 3rd Level Robinsons Metro East, Pasig City and 2nd Level Pacific Mall, Lucena City.
Posted by jhembadaran
On August 31, 2013
0 Comment