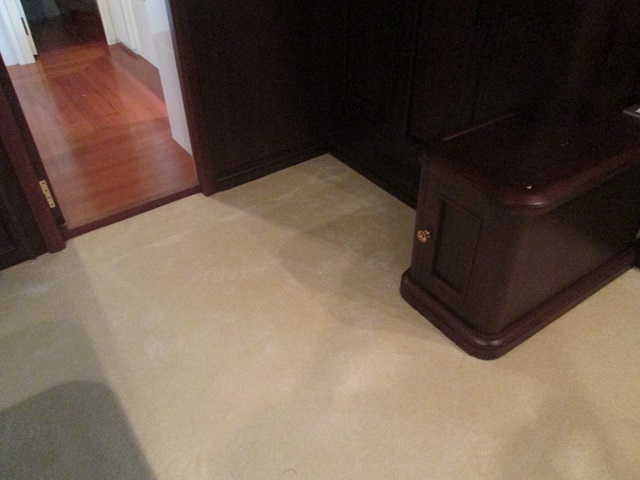 In the Philippines, it is really hard to find a professional Carpet cleaner, and if you found one, it is quite expensive. That is one of the reasons why we do not commonly see carpet in every home. Most of the time, it was only used in the bedroom, some part of the mall, president office or some fancy hotel.
If you are a wise person, would you invest or buy something that cleaning can even cost a lot more than what you pay for it? How many times do you clean your floor every day? Are you willing to pay every single day or per week to clean your carpet? Regular cleaning may cost a lot even you are rich.
Photos below are installation of Carpet from Zambales, Philippines:
For your flooring, Carpet is still the most beautiful floor treatment you can find. If you are interested in using carpet and do not want to spend high cost in carpet cleaning, just like our client from Zambales, Philippines did, here are some tips to personally clean your own carpet:
Vacuum cleaner is the best tool to clean a carpet. You have to regularly clean it every day or every other day so that dust won't accumulate.
For stains like juice or any kinds of food stains, vacuum is not enough. You should put some liquid soap and leave it for thirty minutes then rinse it with white vinegar and water solution or warm water then wipe it with wet and dry cloth. After that, you may use a blower to dry it or leave it for a while. Just make sure to don't step on it. This method will remove almost all kinds of stains.
During rainy season, you cannot avoid mud sticking on your carpet. The best way to clean it is to let it dry first. After that, you can use your vacuum cleaner to remove the soil and repeat the process until the soil is totally removed. For the left soil stain, you can use the process of removing food stain.
DS Windows & Walls Interior Supply offer free quotation and free measurement of your total floor area if within Metro Manila. We supply and install Carpet (carpet tile & broadloom / wall-to-wall carpet). For more images of carpet flooring online, you can visit https://www.carpet.com.ph/carpet-roll/. For any inquiries and further questions, please email us at inquiry@dswindows.com or call us at (02) 893-1373 / (02) 403-3262 / 0916-311-3909. You can also visit our showrooms located at 4thLevel Waltermart, Makati City, 3rd Level Robinsons Metro East, Pasig City and 2nd Level Pacific Mall, Lucena City.
Posted by jhembadaran
On May 24, 2013
0 Comment