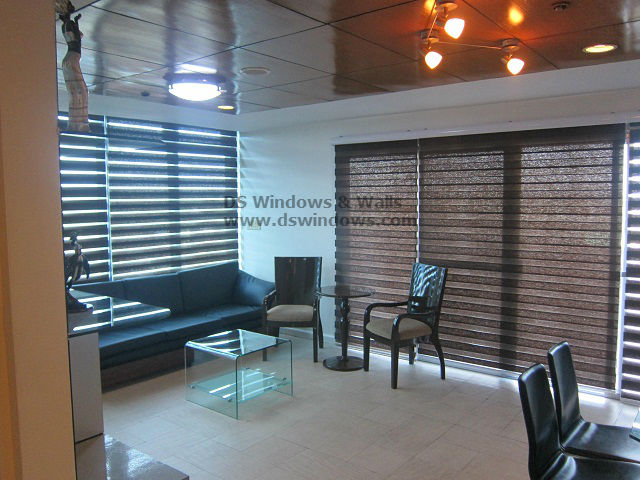 Typhoon Yolanda was considered the most powerful of all super typhoons in year 2013. Sadly, our country the Philippines was affected most by this super typhoon. Many properties and livelihoods were destroyed and the most painful of all was there were thousands of lives taken. Despite of all the disasters that Filipinos experienced and even though they feel heaviness because they've lost their loved ones, Filipinos showed each and every one and to the whole nation that life must go on and never lose hope. As the time passes little by little, Filipinos are rising to continue their lives.
Our client from Ormoc City, Leyte was also hit by typhoon Yolanda. They owned a beach resort that was terribly destroyed by this typhoon. Just like other Yolanda's victims, they also want to move forward and start a new one. They decided to renovate and restore their hotel / resort. They bought Combi Blinds from us for their windows and they ordered it through our online web store angryblinds.com.ph. They want their resort looks beautiful and eye catching for vacationer and to uplift person's positivity about moving forward and starting again. Below are the photos of Combi Blinds installed in their resort:
DS Windows & Walls Interior Supply sympathizes with all Yolanda's victims. For inquiries, you can email us at inquiry@dswindows.com or call us at (02) 893-1373 / (02) 403-3262 / (02) 668-9668 or 0916-311-3909.
Posted by lilyarnaiz
On March 27, 2014
0 Comment