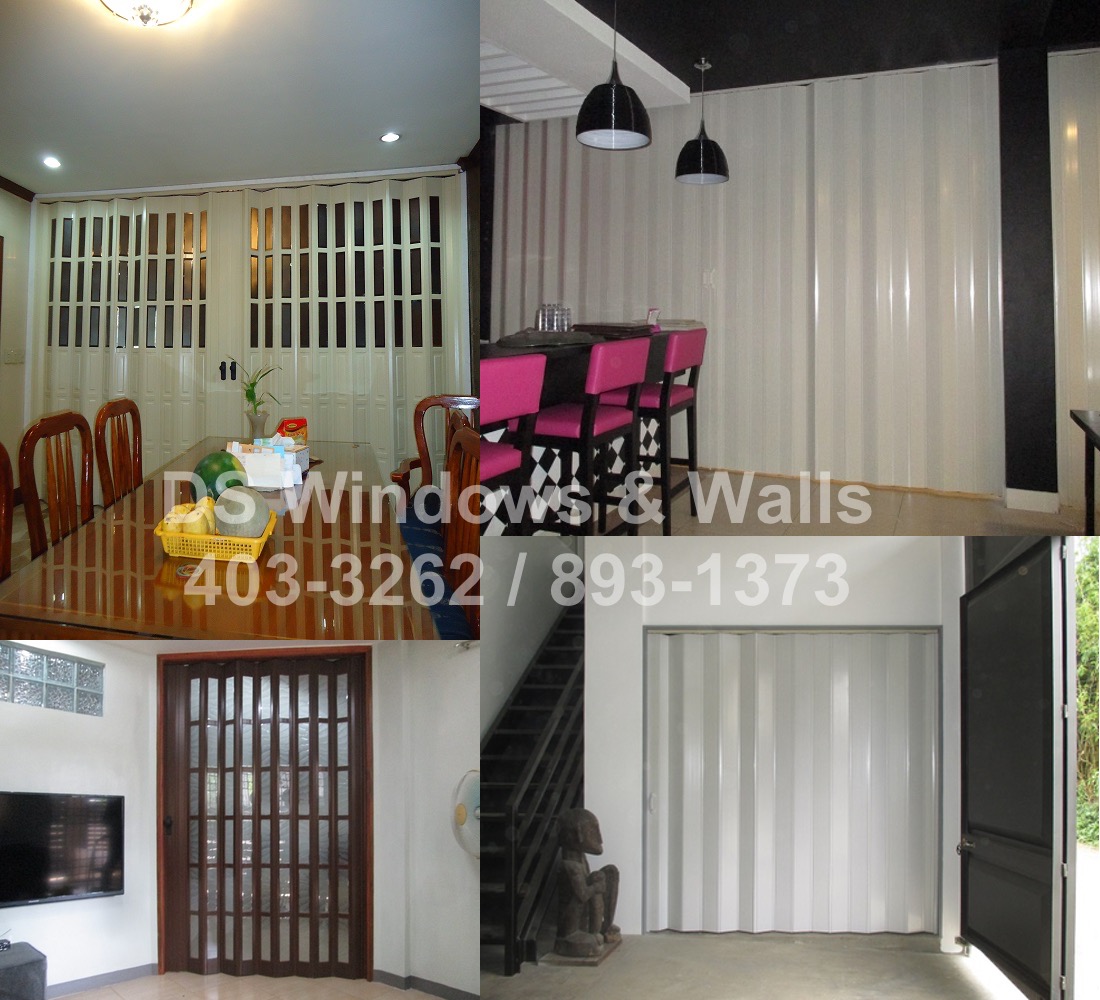 Project Description
To see more folding door projects visit our Folding Doors Blog Page.
We have a lot of french and deluxe folding door projects and almost impossible to pinpoint one that will stand. Our folding doors are installed and is being used in a lot of residential houses as dividers for their large rooms or dining area.
There's also a lot of commercial use for folding doors such as for partition of conference rooms or halls. Our folding doors are made up of PVC so its lighter and easier to operate. It is also highly customizable especially the french type since you can mix and match the glass and solid part.
Project Details
Client

Several

Date

N.A.

Product

Folding Doors